Mix & Match Gin Tasting in Huddersfield
💗 From £12.50 💗
Bit of a gin connoisseur? Love trying out new tastes and flavours? We've got just the experience for you right here at The Warehouse!
Try our brand new Gin Lab, where you can craft your own concoctions using three different gins, tonics and garnishes. It's the perfect complement to catching up with friends over a drink.
Choose from single measures for £12.50, or double measures for £18.50. No requirement to pre-book, just order at the bar when you arrive. Check out your options below, or pencil the date into your calendar by booking a table at The Warehouse.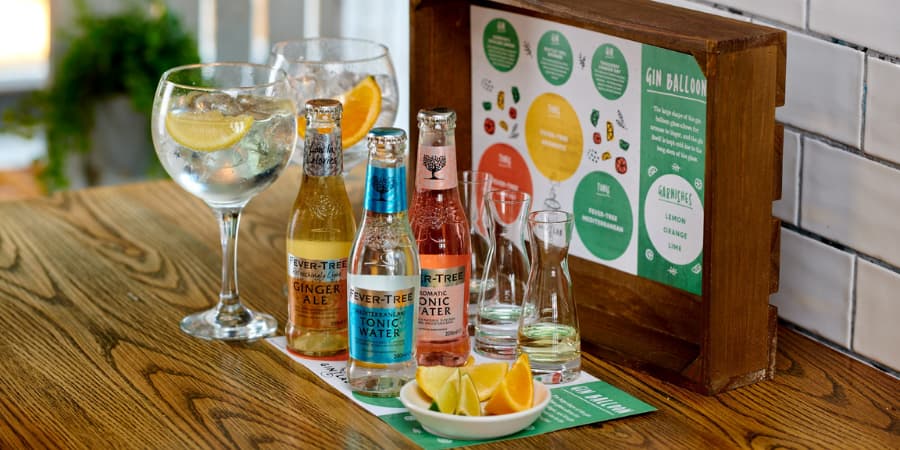 Citrus & Light
Gins
Tanqueray Flor de Sevilla | Malfy Rosa | Gordon's Lemon
Tonics
Fever-Tree Mediterranean | Fever-Tree Indian | Fever-Tree Elderflower
Garnishes
Lime | Raspberry | Strawberry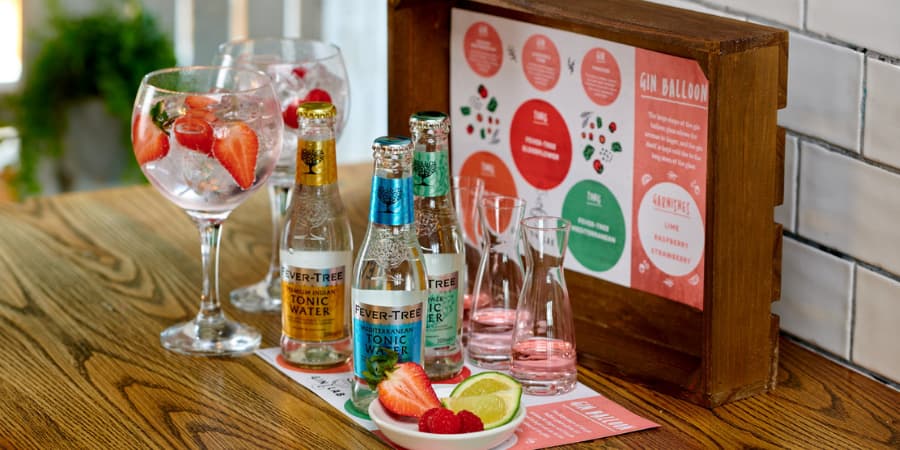 Sweet & Fruity
Gins
Tanqueray Royale | Gordon's Peach | Gordon's Pink
Tonics
Fever-Tree Indian | Schweppes Russian Pink | Fever-Tree Mediterranean
Garnishes
Lime | Lemon | Orange