Private Hire our Venue in Gloucester
Looking for the perfect venue for your next event? You can book private hire right here at The Abbey!
Our venue is spacious and can be adapted to any of your events needs, whether you're looking to book a corporate or work event, a Christmas party, a birthday party, or an event for any other occasion. Our pub can be fully hired, or you can just book a space or room.
Take a look at some of our pre-bookable packages that are perfect for your next event. Then, book or make an enquiry - you'll be able to book the suggested food and drink packages (or others) during the booking process.
12 Bottled Lagers
£35.00
Our 12 Bottled Lagers package is great for meeting up with a few mates - including a designated driver!
Choose from Budweiser, Corona, Desperados, Heineken, Heineken 0.0%, Peroni and Birra Moretti.
12 Bottled Ciders
£40.00
Fancy a fruity taste? Our 12 Bottled Ciders Package will leave you spoilt for choice!
Choose from Magners Original, Magners Pear, all flavours of Rekorderlig and Old Mout as well as non-alcoholic variations.
12 Bottled Craft Beers
£45.00
Sample a few different craft beers with our pre-booked package.
Choose from Punk IPA, Punk AF, Camden Hells, Nanny State, Blue Moon, Gamma Ray and Tiny Rebel Club Tropicana.
6 Bottles of Premium Wine
£75.00
Get 6 bottles of premium wine as part of our pre-booked package.
Choose from Campo Viejo Tempranillo Rioja, Kleine Zalze Cellar Selection Sauvignon Blanc, Mud House Sauvignon Blanc and Marlborough.
6 Bottles of Prosecco
£85.00
Pre-book 6 bottles of Vinuva prosecco - perfect for unwinding with friends!
6 Bottles of House Champagne
£180.00
Pre-book 6 bottles of Lanson Black Label Brut!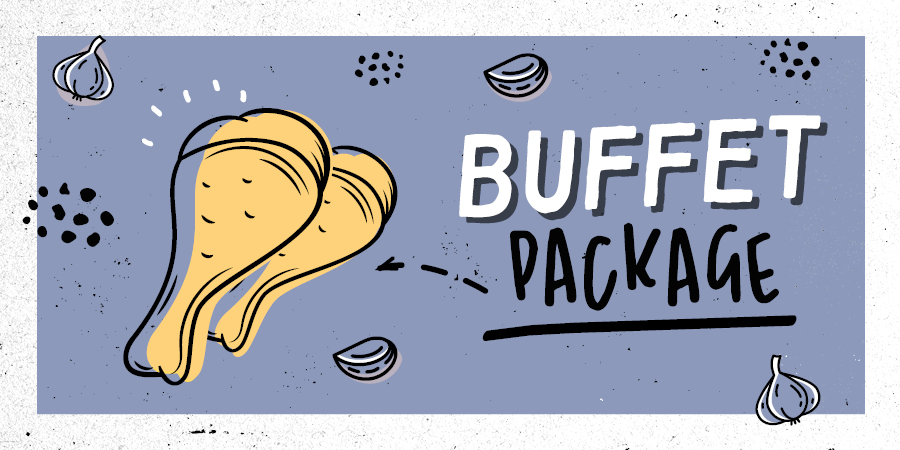 Silver Buffet Package
£13.00
Our silver buffet package includes a variety of different finger foods, including wings, fries, breads, onion rings, nachos, chicken and more!