About Us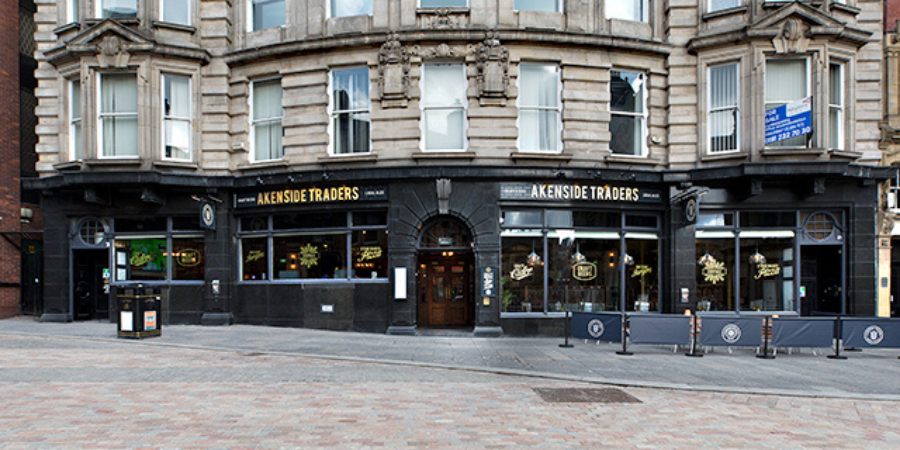 Akenside Traders is a busy city centre pub on Quayside Newcastle with Live Sport and music. Our stylish, yet rustic pub has a warm atmosphere, eclectic mix of environments and interesting artwork. We are family friendly during the day and busy in evenings with sport and diners. The weekends are a great chance to unwind with great beers or cocktails as we create an unforgettable party for our guests.
We have a huge range of craft beers, premium lagers and ciders but we also have a spirt emporium packed with gins, rum and tequila and we can't forget our artisan cocktails and superb coffee!

Our food is all about tapas, hand stretched pizza and burgers however you will find we offer the 'usual suspects' and lighter dishes too! No matter your hunger, we know we've got something you will just love... check out our menus on the Food and Drink section for further info.
We are 10 minutes walk from the train station and 2 minutes to Riverside. We look forward to seeing you soon.
Family Policy
Children are welcome in the venue until 9pm Sunday-Thursday, 7pm Friday and Saturday.
Dog Friendly.