Venue Hire in Leeds
Looking for the perfect venue for your next event? Whether you're looking for full venue hire or private room hire in Leeds near the university campus, we've got you covered!
Our venue is spacious and can be adapted to any of your events' needs, whether you're looking to book a study space in Leeds with a group of friends, celebrate a Christmas party, birthday party, or an event for any other occasion. Our pub can be fully hired, or you can just book a space or room.
Of course you won't just want to hire a room without sorting yourself a bite to eat or some drinks. Book the best buffet Leeds has to offer at Library and we'll take care of all the cooking and cleaning for you!
---
Function Room Hire in Leeds
Check out the rooms we have available below.
The Lending Room
The Lending Room is our private gig room located in the upstairs of the venue with its own private bar and stage for performances.
It boasts a massive capacity of 190 people standing or if seating your guests cabaret style then 90 people and to really put a show or party on, you can bring your own DJ for this space.
The flexibility of the room also makes it great for meetings and with it's own projector can be used for presentations.
It is the perfect space for large society meets, gigs and birthdays and is ideal for drinks or large buffet bookings. .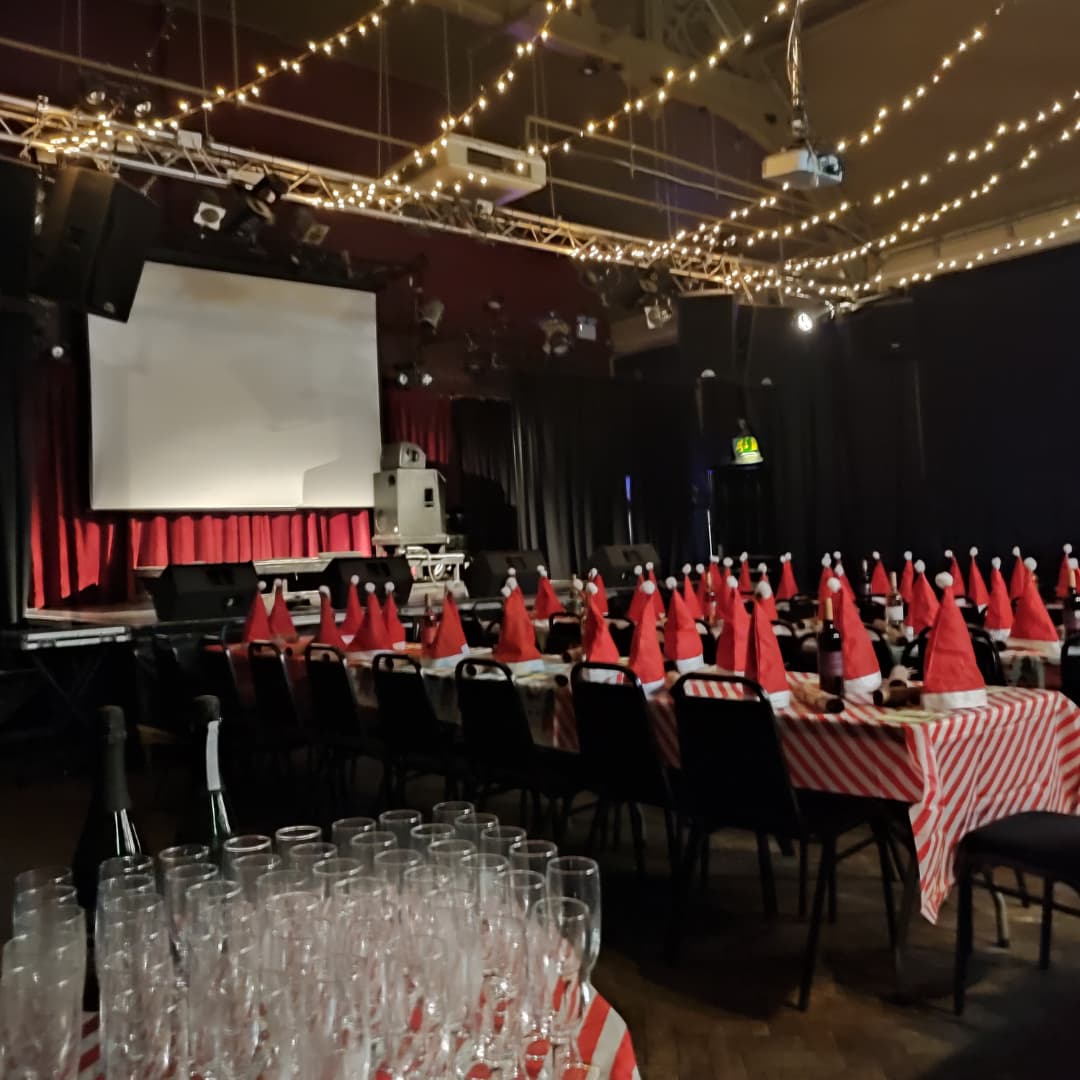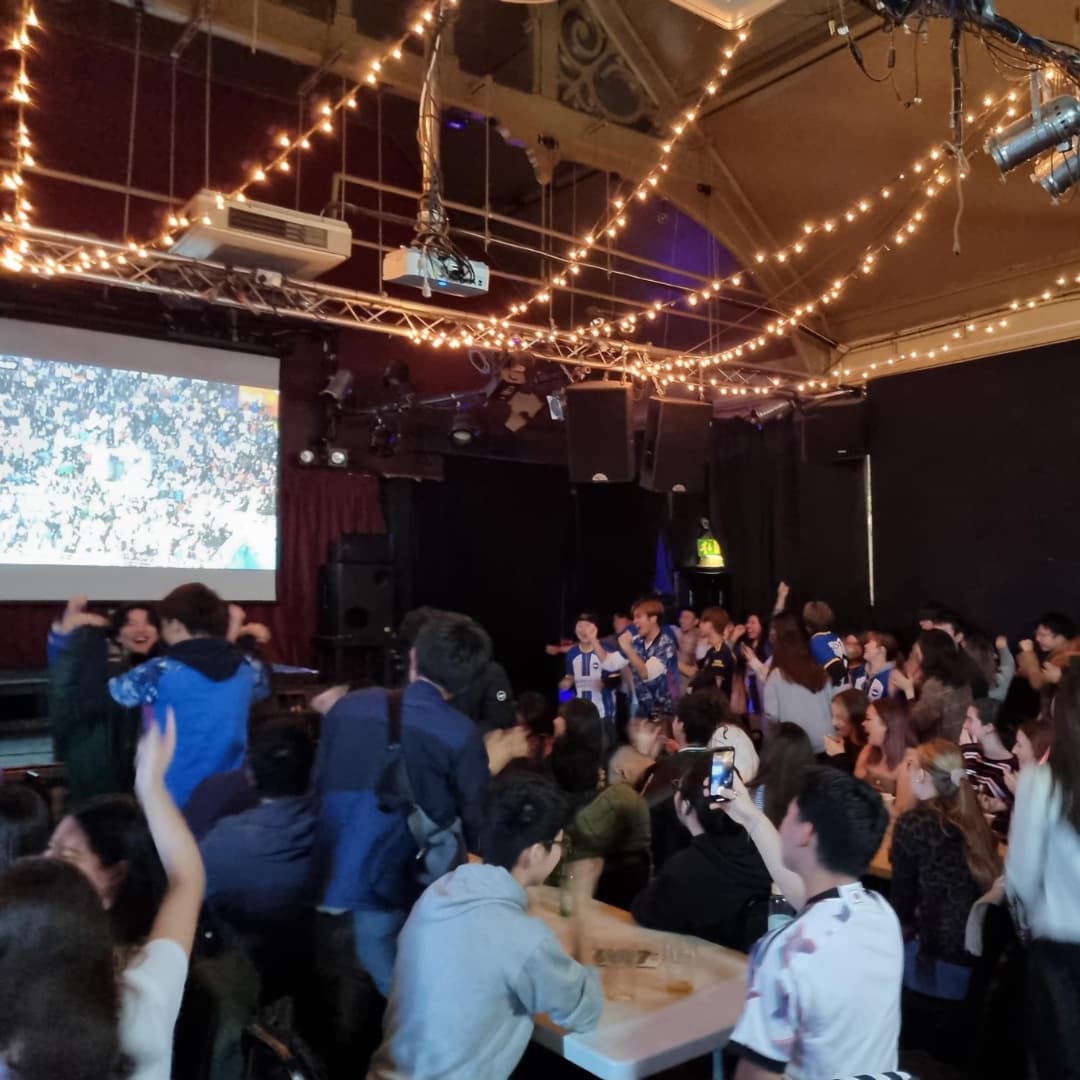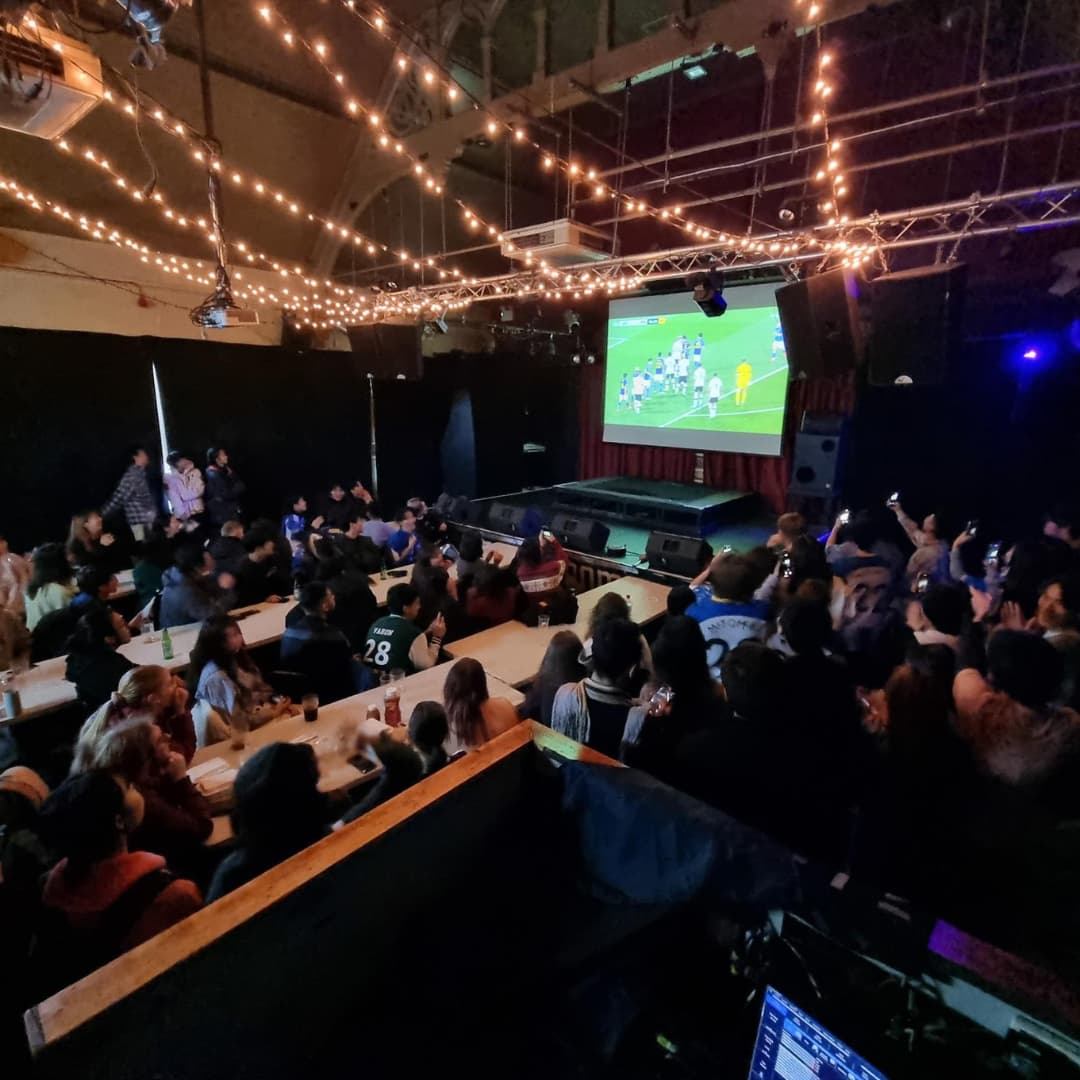 Area 1
This area is small and cosy and great for the smaller societies. It is located out the way of the main buzz of the bar so is great for a study space or a smaller quiz booking as there is less background noise.
It would also be an ideal space for meetings also as the area has a projector that you can use.
Area 2
This area is located next to Area 1 and is slightly more open and within the buzz of the venue.

It would be perfect for drinks or casual student society meet up in Leeds!
Area 3
This is a semi-private area that has pool tables in, making it a fun space to be! There are also TV screens to watch live sports in this area also.
The area is made of high tables so would be suitable for a drinks or to enjoy a buffet in Leeds.




Area 4
This area is located right in front of the entrance of the bar and therefore isn't private unless your request a full venue hire.
This is situated in the middle of the venue so would only be suitable for casual drinks gatherings. The area can fit 100 people in for drinks so is a great space for larger student societies only wanting a casual meet!
Area 5
This is a cosier smaller area of the bar that is located next to the kitchen.
This area would be suitable for up to 20 people for drinks bookings or a smaller buffet!






FAQs
Can I bring someone who is under 18?
Under 18s are allowed in the venue until 6pm every day.
Anyone over the age of 14 is allowed in the Lending Room at any time.
Do you have Disable Access and Disabled Toilets/Facilities?
The venue itself has Disabled Toilets. There is also Disabled Access to Area 2, Area 4 and Area 5. Area 1 and Area 3 have access to the Disabled Toilets but do not have Disabled Access.
The Lending Room does not have disabled access.
Do any of the rooms have a private street entrance?
Yes. You can enter The Lending Room without having to go through the main venue.
Is there a smoking area?
There is a smoking area shared by the whole venue including The Lending Room.
Can I decorate the rooms?
All spaces can be decorated except Area 4.
Can I bring my own cake?
Of course! What's a celebration without cake after all?
Can I use my own music?
You can bring your own music which you can plug directly in to our sound system for Area 1 however you will need to leave your phone behind the bar.
You can bring your own music or if you wish to bring your own DJ, you are welcome to do that as well, for The Lending Room.
You are unable to bring your own music for Area 2, Area 3, Area 4 and Area 5.