About Soar Point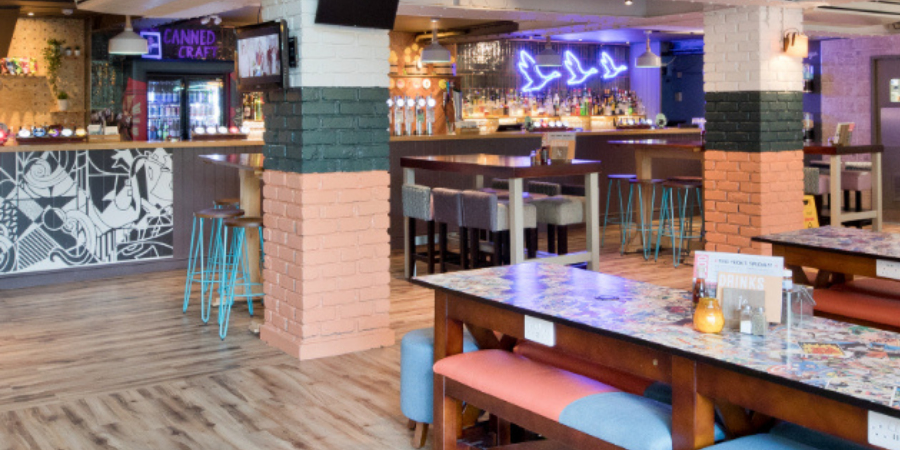 Looking for a break from uni or work? Head over to The Soar Point, a welcoming and informal bar in Leicester, perfect for students and like-minded individuals. A great place to relax, meet new friends and join in activities such as quizzing and retro-gaming. With an extensive range of craft beers, gins, 'low and no' alcohol beverages; we have something for everyone. We're close to De Montfort University and are an easy to find student pub with everything you could possibly want to wind down. We're known for our great pub food and drinks, with space to chill out with your friends, watch BT and SKY sports on our screens, and a whole host of gaming and entertainment events.
We're open all day, so whether you have a short break or want to settle down somewhere for the day, you're welcome. We also have a late night bar on Friday and Saturday.
Explore our menus and keep up to date with our offers and what's on, we'll keep you posted.